"This leash is EXACTLY what I needed, wished, hoped and dreamed for!" - Kaylin M.
Are you tired of your dirty, frayed nylon leash? Are you looking for something that will hold up on all your hiking/camping/water adventures with your cat? Something that won't pick up debris, something that can be quickly wiped down and cleaned, something that's lightweight and won't weigh your cat down?
*Introducing the Kylo Leash: Our handcrafted biothane cat leash!*
The Kylo Leash is:
Lightweight
Durable
Easy to clean
Waterproof
Odor Proof
Flexible
Vegan
Customizable!
HANDS-FREE!
 It can be worn in multiple ways: 
Over the shoulder
Around the waist
Attached to a belt loop
Around the wrist
Any other way you choose!
Check out our Basic Model too!
***All leashes are made-to-order, so please allow a shipping turnaround time of approximately 5-7 days.***
----------------------
PRODUCT SPECS:
LEASH WIDTH: 1/2 inch
LEASH LENGTH: Lengths start at 9 feet but available in up to 12 feet (keep in mind that if you wear the leash around your shoulder or waist, that will take up 2-3 feet of length)
LEASH WEIGHT: 4-5 oz, depending on the length chosen
CUSTOMIZE: Choose your main leash color and an accept color (accent color is for the hook attachments and sliding D ring attachments)
NEW FEATURE: Now with TWO D-ring attachments so you can clip the leash in whichever way you like AND clip any extra leash slack to stay out of your way! Check the videos for how to use it.
Looking for a length not listed? Need a rush order? Just email us at emily@kittycatgo.com, and we can do a custom order for you!
FAQ: What is Biothane? Biothane is a polyester webbing with a TPU or PVC coating that makes it more durable, waterproof, easy to clean. It is meant to have the look and feel of leather without all the downsides that come with leather. 
Not sure which of our leashes is right for you? Check out our KittyCatGO Leash Comparison page. 
Customer Reviews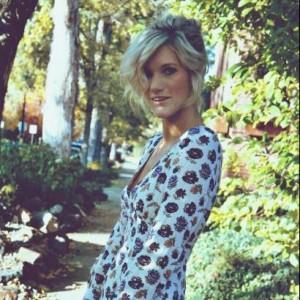 KM
09/13/2021
Kaylin M.

United States
Couldn't have asked for a better leash!
This leash is EXACTLY what I needed, wished, hoped and dreamed for! It's so diverse and convertible and adapts to the million ways I need to wear it depending on my situation when outdoors with my 4 month kitty. I love it and it's gorgeous! I got white which is seemingly insane but after backpacking and camping for 3 days, I got home washed it with a swipe through a magic eraser and it's back to stark white. Incredible!
Yay! So glad the leash made it to you before your trip and that it worked so well for you. LOVE the colors you chose!
08/02/2021
Nibbles

United States
Got a second one!
We loved the first one so much that we got a second and discovered … (drumroll) there are more color options now! I have to admit I was not prepared for that and took a few more days to place the order as I contemplated half a dozen color combinations to see what would match the harnesses and his eyes best.
I absolutely love the color combo you chose for Nibbles! It is perfect for him. Thank you so much for your order and the wonderful review!